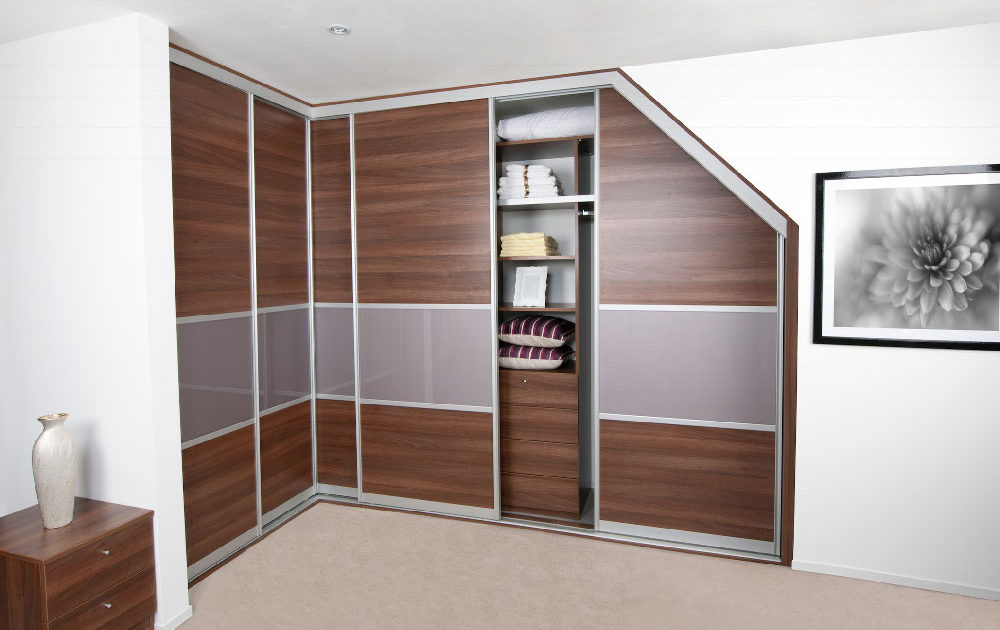 Wizard Wardrobes can help you make the most of every space and maximise storage.
Awkward spaces are beautiful…awkward shaped rooms of all sizes, with slopes, angles and alcoves are not a problem for us.
Our bespoke designs maximise every inch of space.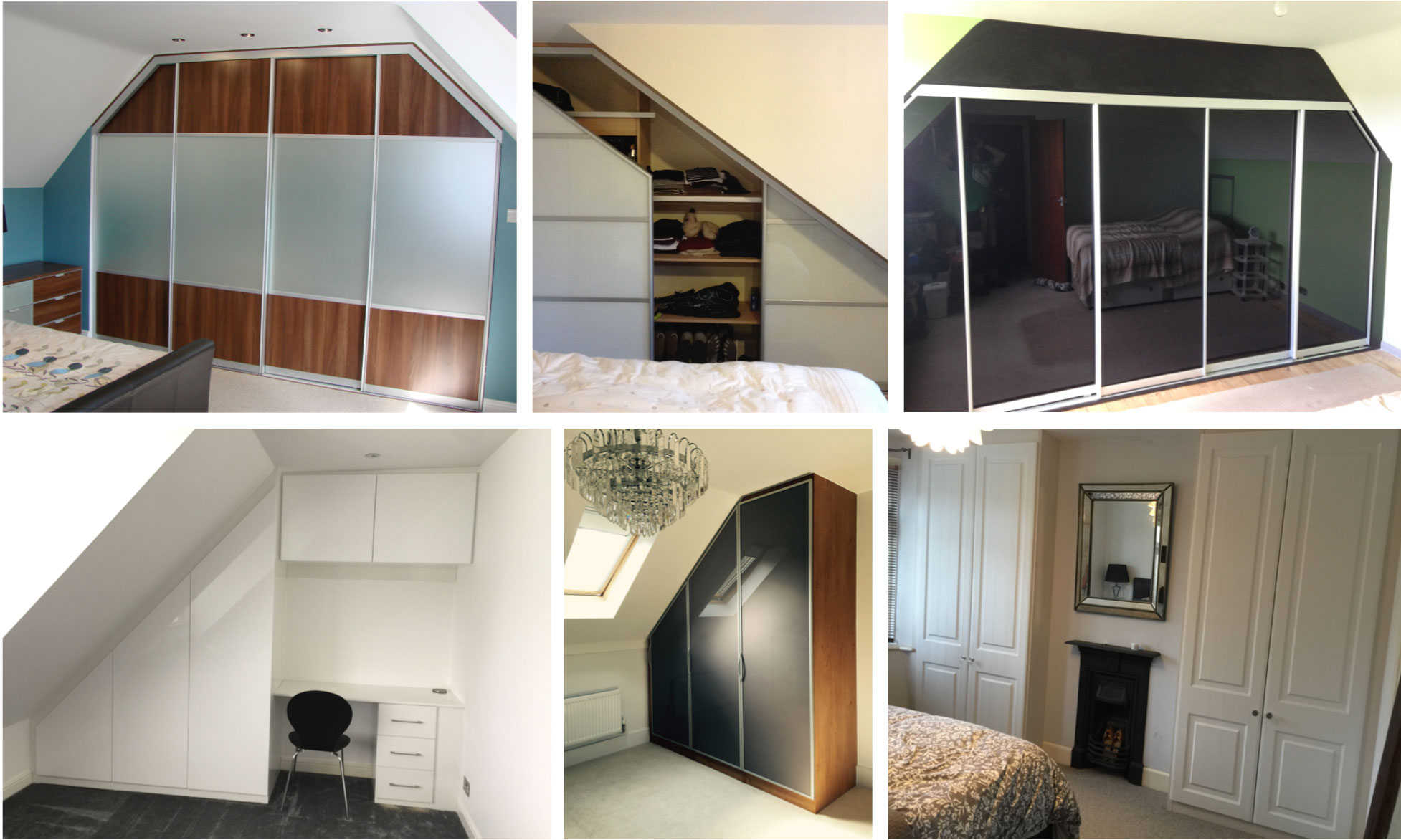 High Ceilings
The bespoke nature of fitted wardrobes means we can maximise every inch of your space.  Our wardrobes fit from floor to ceiling, providing you room to store everything away.
Alcoves
Standard wardrobes leave a lost of wasted space in alcoves.  We fit to the exact contours of your space, wall to wall and floor to ceiling.
Sloping Ceilings
Awkward sloping ceilings are no problem, whether it is a glass or wooden door you require, we manufacture to a high degree of accuracy making sure the doors fit exactly to your sloping ceiling, you can achieve 3 times as much storage than free standing wardrobes, what ever your slope position.